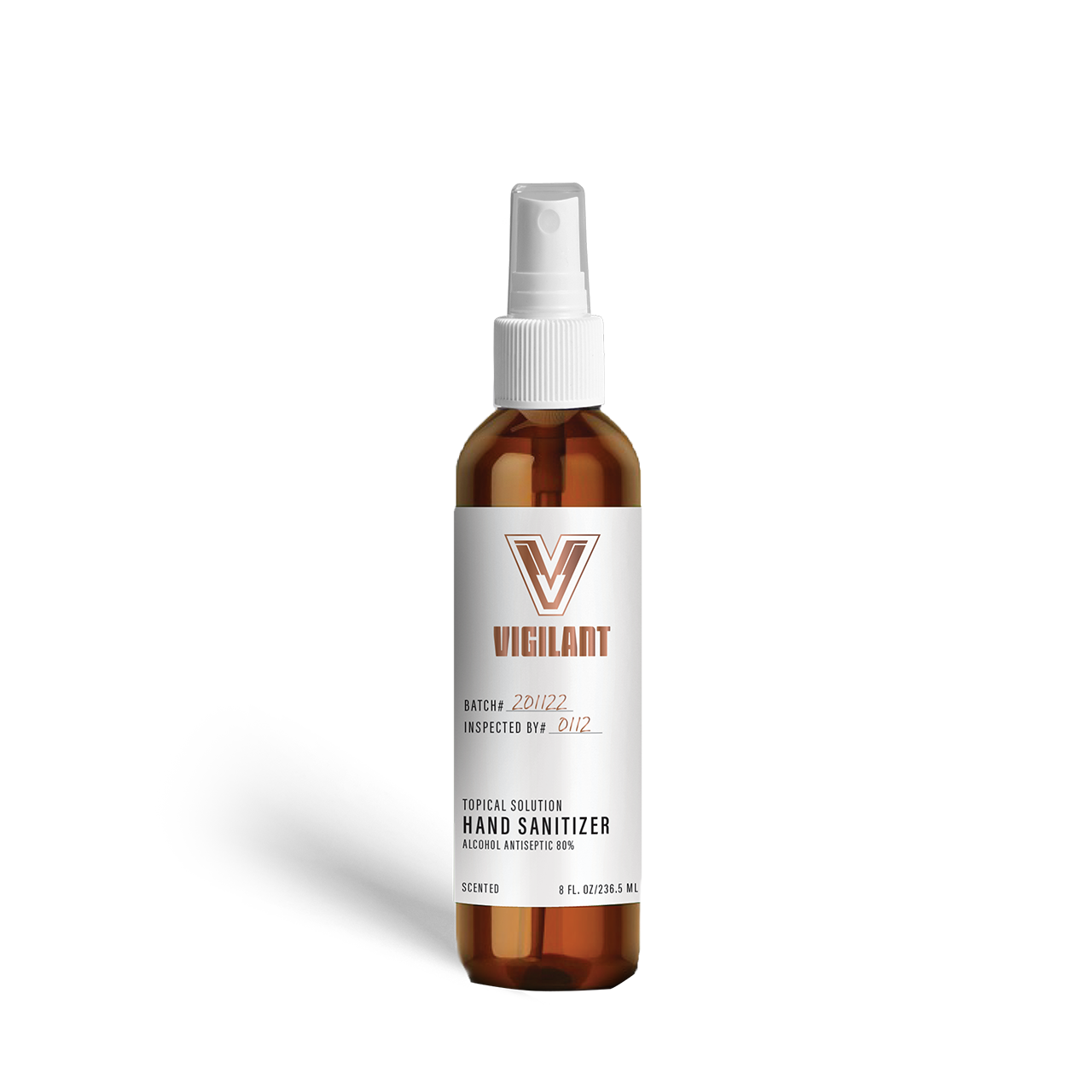 Hand Sanitizer Spray 2oz-8oz
Sale price
$5.99
Regular price
About this product.
Vigilant CBD presents our very own hand sanitizer spray. Available in 2 oz. or 8 oz. sizes, these sanitizers blast away germs on the go! An alcohol-based formula with advanced antimicrobial germ fighting capabilities, while still being kind to your skin! Comes in a convenient spray bottle with cap for easy storage and stashing in your car, purse, or gym bag. This product can be used on surfaces as a light disinfectant as well. Convenient for spritzing down tables at restaurants, wiping down your airplane seat, or your hands after the gym. A fine mist alcohol-based spray formulated with isopropyl alcohol antiseptic, hydrogen peroxide, and purified water for a clean application.
How and when to use.
Apply sanitizer to hands or surface areas by spritzing - press down with finger on the pump. Apply 1 or more sprays and rub into hands.  This alcohol-based hand sanitizer works quickly with no water or towels needed for drying.
Do not use on damaged or broken skin. Keep out of eyes. Store at room temperature.
Things you should know.
• 80% alcohol based
• Isopropyl Alcohol Antiseptic
• Hydrogen Peroxide
• Purified Water
• Paraben Free
• Greaseless
• Stainless
*NOT TESTED ON ANIMALS
*FOR ADULT EXTERNAL USE ONLY
Available in 2oz or 8oz bottles. Sold individually or by the case.