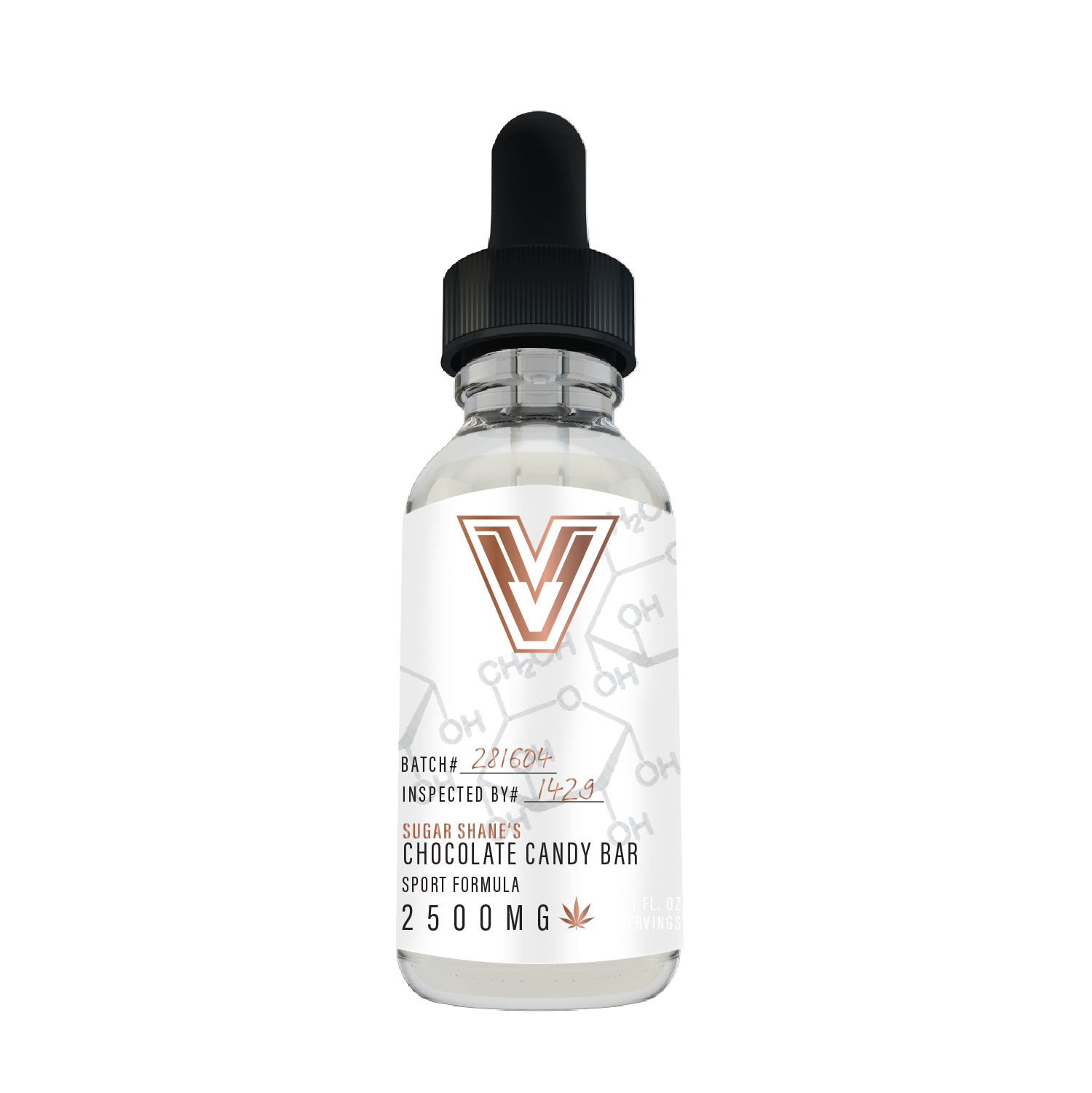 Chocolate Candy Bar Tincture - Sport Formula 2500MG
Sale price
$99.99
Regular price
Meet Sugar Shane!
Is it possible to love sugar and have a healthy lifestyle?  I'm not sure but that's my life.
I've been called sugar shane by lots of people… friends, family, etc.  It's weird because I've actually been a doctor for 20 years.
I tell all my patients 5 key things… Sleep, Water, Stretch, Exercise, and Supplements.
I do those things really really well. I also eat sugar really well. It's a balancing act for me, CrossFit and Candy Bars.
When Vigilant asked me to give my input on their new flavor I jumped at it. Vigilant CBD is a staple for me. It is one of the most important supplements I take. 
I know how I feel when I use it.  If I had my way nearly every patient I see would have a bottle of Sugar Shane (or any other flavor) at home that they use daily.
I usually tell my patients that I can bore them to death with anatomy and physiology and how it works… or they can just trust me.  
I hope you enjoy the flavor as much as I do.  
Oh yeah, the molecule picture on the bottle is a glucose molecule.
– Sugar Shane
About this product.
Vigilant CBD presents a chocolate candy bar flavored tincture, lab tested premium THC Free Isolate CBD. Mixed with our premium organic MCT fuel agent to deliver pure ingredients and bioavailability for fast and thorough absorption. Our 1 fl. oz. bottles are convenient to carry on the go. Available in 2500mg CBD dosage; dropper included. Each bottle contains approximately 30 servings.
How and when to use.
Apply with dropper under the tongue. Hold under tongue for 15-20 seconds for best absorption results. Repeat as needed throughout the day. Use morning or evening, or at least 30 minutes before your workout.
Things you should know.
• Third Party Lab Tested below .3%
• Premium American Grown Hemp
• Natural Farming Practices
• Award Winning Formulas
• THC Free CBD Isolates
• 100% Non-GMO
• Co2 Extracted
• Amazing Taste
*NOT TESTED ON ANIMALS
*FOR ADULT USE ONLY
Available in 1 potency 1fl oz bottles.